Epsom College in Malaysia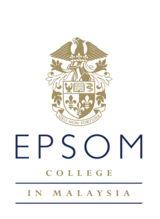 Epsom College in Malaysia
Valid Till
academic year 2021/2022
We are pleased to share two exclusive discounts from Epsom College in Malaysia for the academic year 2021/2022 (commencing September 2021).
Epsom College Malaysia is a coeducational international boarding school in Malaysia and the only sister school to the prestigious Epsom College UK. Residing in a 50-acre self-contained, private campus, students learn the UK National Curriculum, moving through the main examinations of IGCSE's and A-level, and Epsom graduates move on to top universities like Cambridge University, Stanford University, Imperial College, London School of Economics and University College London.
Generic Discount to MAYCHAM members for Full boarding
50% discount on the Enrolment Fee and a 20% discount on Tuition and Boarding Fees for Full Boarding with Epsom College. For international students, full boarding also includes intra-term breaks (exeat weekends and half-term). Eligible for parents/children who are members of MAYCHAM.
Weekday Boarding Programme
100 places available to students between Year 7 (11+) and Year 12 (16+), for a combined fee of only RM99,000 per year. No enrolment fees will be required for enrolments up to 30th April 2021. Weekday Boarding is from Monday to Friday and pupils will go home each weekend, returning on Monday morning. Please click here to read the letter from Matthew Brown - Headmaster of Epsom College. Eligible for members of MAYCHAM that are Malaysians and that may have family members or friends in Kuala Lumpur.