JW Marriott Hong Kong - Special Room Offer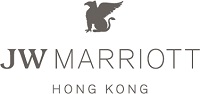 JW Marriott Hong Kong - Special Room Offer
Valid Till
31 December 2022
The following 2022 Special Room Offer is extended only to MAYCHAM valid members:
10% discount on Best Available Rate per room per night
Deluxe Room - King or 2 Double Beds
Buy-1-get-1-free offer for breakfast buffet (during the stay)

HK$358 + 10% per meal per adult
HK$258 + 10% per meal per child (aged 3-12)
The following Black-Out Dates apply
1-3 February 2022 (1st, 2nd and 3rd day of 2022 Chinese New Year)
5 April 2022 (Ching Ming Festival)
15-17 April 2022 (Easter Holiday)
3 June 2022 (Tuen Ng Festival)
1 July 2022 (Hong Kong Special Administrative Region Establishment Day)
11-12 September 2022 (Chinese Mid-Autumn Festival)
1-4 October 2022 (National Day Holiday)
24-27 December 2022 (Christmas Eve and Christmas Holiday)
31 December 2022 (New Year's Eve)
Other Terms & Conditions
Rates are subject to 10% service charge and based on non-last room availability upon placing of reservations
Applicable for single and double occupancy
Any request for a higher room or suite category, please contact the respective sales representative for further information
The above rates are exclusive to valid members of The Malaysian Chamber of Commerce (Hong Kong & Macau)
These rates are applicable to individual bookings only. Group rooms and rates will be subjected to availability upon request
Promotional rates will be offered on a seasonal basis. Please refer to our Reservations Department for more details.
Marriott Bonvoy Titanium Elite Member will be guaranteed room availability for reservations made 48 hours prior to arrival. 
Reservations Method
Reservations for Special Room Offers can be made through hotel reservations at 800 905 584 or via email at reservations.hkgdt@marriott.com. Please quote "Malaysian Chamber of Commerce - Hong Kong & Macau" when placing reservations to avail for this special rate. You will be asked to present your valid MAYCHAM digital membership card upon check-in. 
Payment
All payment will be on individual account and must be settled upon departure
Guarantee Policy
A valid credit card with cardholders' name, card type, and expiry date is to be provided two (2) days prior to the scheduled arrival date, in order to secure your reservation
Cancellation Policy
In the event of a cancellation of a confirmed reservation, you are required to provide at least 48 hours notice prior to the date of arrival. Please contact the hotel's reservation toll-free number 800 905 584 or email reservations.hkgdt@marriott.com. Failure to contact the hotel to cancel a guaranteed reservation with sufficient notice as mentioned above will result in a late cancellation charge of one night's accommodation charge and the remaining nights will automatically be released. 
No Show
Should your guest with a guaranteed reservation do not arrive on the scheduled date of arrival, a one-night room charge will be levied as a no-show charge. Space for subsequent nights will be released for resale.