futures education hong kong greater bay area forum 2021
Futures of Education - HONG KONG & GREATER BAY AREA FORUM 2021
11-10-2021 2:00 PM - 11-10-2021 6:00 PM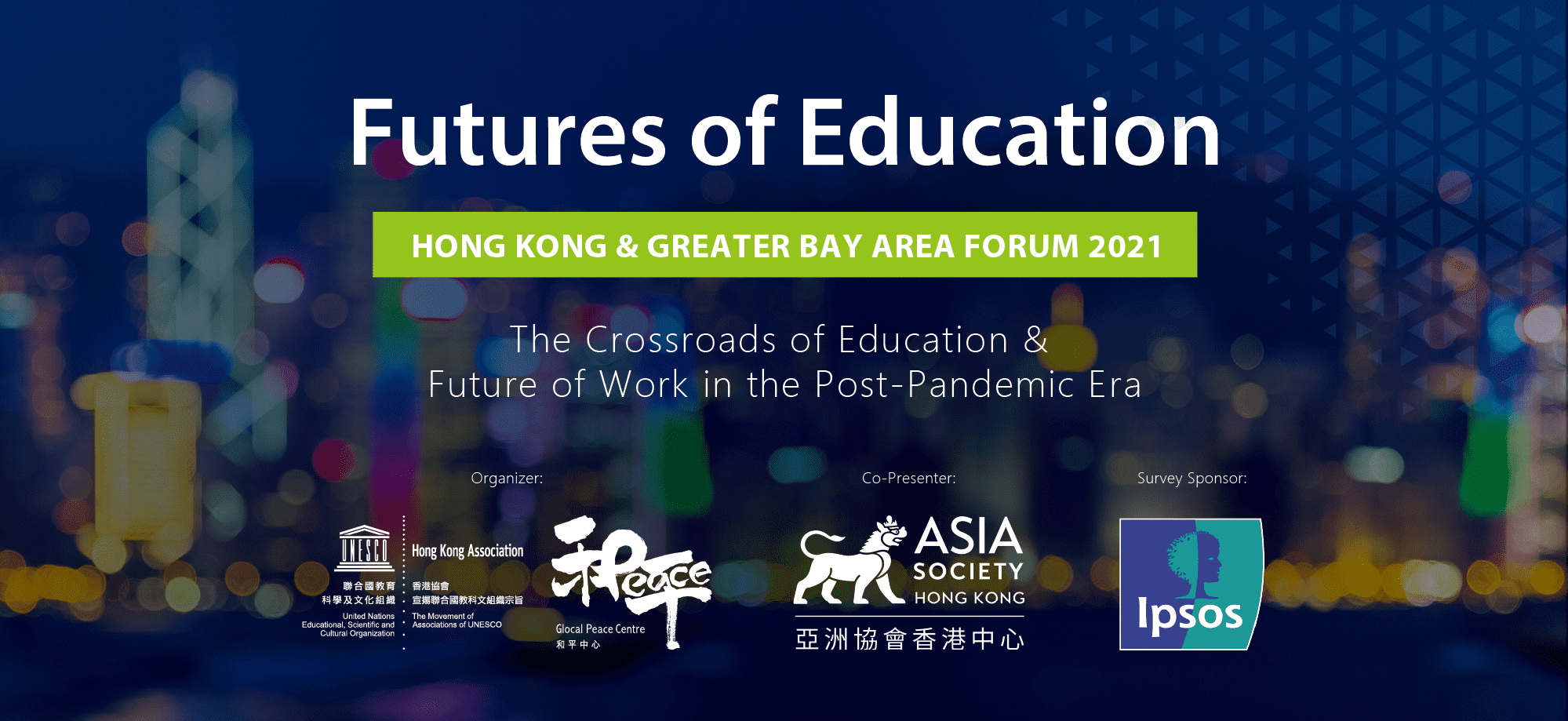 Dear members, 
At MAYCHAM, education and sustainable development matters, we believe knowledge and learning can shape the future of humanity and the planet.
We would like to ask you to complete a survey which will form the views of Hong Kong on the impact of education on the workforce, and the opportunities and challenges for organizations to build the skills and capabilities needed for today and tomorrow.
The survey is part of the "Futures of Education HK & GBA Forum", which MAYCHAM is proudly supporting. The survey is conducted by UNESCO HK Association Glocal Peace Centre and the globalmarket research company Ipsos.This is an anonymous survey and takes around 10-15 minutes to complete.
You can access the survey here: Forum Survey
Your view matters for future-proofing our education systems, to represent the business community in Hong Kong to reimagine education and learning in a world of increasing complexity, uncertainty, and precarity. 
The Futures of Education HK & GBA Forum online registration is also open now, please register to attend Futures of Education Forum 2021 Registration, Wed 10 Nov 2021 at 14:00 | Eventbrite
You can find out more about the Futures of Education HK & GBA Forum here. If you have any questions related to the survey, please email: peace@unesco.hk
Thank you.  
Best regards,
The Malaysian Chamber of Commerce (HK and Macau) Limited