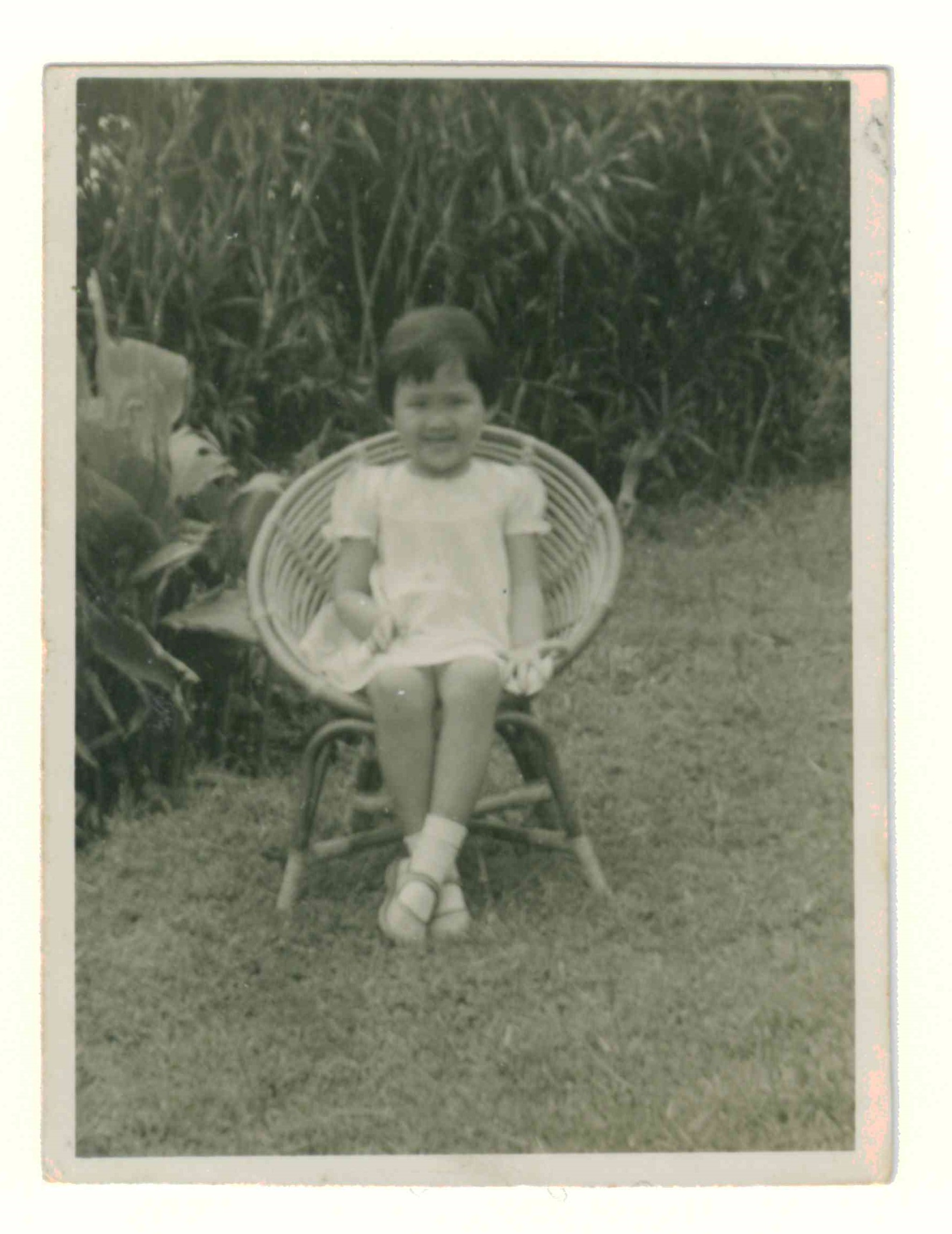 Sitting in a corner of the pub-décor restaurant at the Bankers' Club, I arrive early waiting for May. Moments later, May walks through the door, wearing a summer dress befitting of the hot day. Veiled by facemasks, we exchange Namaste greetings as we observe social distancing rules. May is immediately recognised by waiters at the Club given her long-service in the city's banking circles. We exchange pleasantries and pause momentarily as the waiter takes our order.
I first heard about May from my husband who joined Standard Chartered Bank when May was the Bank's CEO for Hong Kong. I had the pleasure to meet May on previous occasions, and my most vivid encounter was hearing her speak at the Hong Kong Stock Exchange, an event organised by The Women's Foundation at its inaugural gender equality summit. Her talk inspired me to follow in her footsteps to pursue the FT Non-Executive Director Diploma.
Larger than life, May wears her success lightly as she holds a striking number of firsts. At the blue-blooded UK investment bank Cazenove, May became its first female and first Asian partner in the firms' 172 years history. At Standard Chartered Bank, May became the first woman CEO in the bank's 150 years history. She was also the first woman to sign a Hong Kong issued bank note.
Her journey at Cazenove began with an interview in Tokenhouse Yard in 1983 and "quite by accident" she was offered a job as a research analyst. In 1984, Cazenove sent May to Hong Kong, which at the time she joked seemed like a "listening post in a spy movie." May came to Hong Kong "at the low point in the market" but Hong Kong has turned out to be the turning point in her career, and she has "never looked back since." May also credits her husband Hock for his wisdom and encouragement to stay the course. Growing from 10 people to an army of 400, May expanded Cazenove into China, Malaysia, Singapore, Indonesia and soon became a pan-Asian player in the arena of high stakes finance. She assumed the helm as CEO of Cazenove Asia in 1993 and became partner in 1995.
May recounts her appointment as partner of Cazenove with much liveliness. Quite out of the blue, her London seniors called her up one day and asked her to jump on a plane bound for London, meet them for a few hours, and return home the same day. She described it as, "all very cloak and dagger." When she arrived, the London partners offered her to become a partner. She recounts "nearly falling off the chair" at that moment and how the partners celebrated by taking her to lunch at the Savoy. Reflective of the times, Cazenove had to redraft its partnership trust deed to cater for a woman's maternity leave entitlement.
Fast forward to the year 2000, Cazenove entered into a joint venture where JP Morgan became a 49% shareholder of the company. While JP Morgan was a big bank, it was a relatively small player in London at the time, so the JV made sense in the UK. But in Asia, JP Morgan had already acquired Jardine Fleming, resulting in a duplicity of business and headcounts. On a mission to find the right fit for her team, she convinced her London partners to carve out the Asian business of Cazenove and sell it to Standard Chartered Bank. May has a knack at putting together a complex piece of the puzzle and is able to call on personal capital that she has nurtured over the years. After listing Standard Chartered Bank on the main board of the Hong Kong Stock Exchange in 2002 as a dual listing, May had kept in touch with the Bank's senior management and she orchestrated the sale during the time of the Lehman Brother's debacle. May admitted this was one of the toughest times in her life, "the crisis itself wasn't hard. But the hardest part was bringing 400 people along to another organisation in the midst of the crisis. I felt like a mummy with 400 kids, having to shepherd and guide them into a brand new organisation with so much unknown. It was a very fraught time." She was grateful to Standard Chartered Bank for being fair in all its dealings, and there was no change in the terms of the deal despite closing in the midst of the Global Financial Crisis. The parties signed in November 2008 and the merger became official on 1st January 2009. After integrating Cazenove Asia into Standard Chartered Bank, and having vested her stocks, May prepared for the next phase of her career. The then Group CEO of Standard Chartered Bank, Peter Sands, advised her to take the FT NED Diploma to become a board director at various companies given the strength of her corporate relationships and savvy business acumen. As she was preparing for her own exit from the Bank, she was in for a surprise when the Bank offered her the position of CEO for Hong Kong. The Bank's Hong Kong business is its crown jewel, spanning across retail banking, commercial banking, corporate and investment banking and private banking. Hong Kong contributes one-third of the Bank's global net income. She admits her three years at the helm "was a lot of hard work but it was fun."
In her so-called 'retirement', May maintains a busy schedule juggling five non-executive directorships at CLP Holdings Limited, Link Asset Management, HSBC Insurance Hong Kong, Home Credit N.V. and MSIG Insurance HK Limited. She sits and chairs a number of committees for each of these boards. Continuing to dedicate her time to charity, May is active in a number of organisations. Having served on the Council of Oxfam Hong Kong for nine years (of which she was Vice Chair for five years), May is now Senior Adviser to the Oxfam Council and remains on Oxfam's Fundraising Committee. In addition, May is a member of the Standing Committee on Judicial Salaries and Conditions of Service. In nurturing our future, May serves on the Board of the Hong Kong Youth Arts Foundation. And of course, May is the newest member of MayCham's Advisory Council.
Hailing from Johor Bahru, one of her favourite childhood memories in the 1960s was playing with her sisters. She admits to being a cheeky kid. As the youngest in the family, her siblings always looked out for her. May recalls how they would blissfully hopscotch, string flowers around their necks and played until late in the day when they would be covered with mosquito bites and scratches. Being the youngest, her brothers and sisters would take the wrath of any cross words from their mother. May left Malaysia at 18 years old for the University of Sheffield where she earned a dual degree in accountancy and economics. Something I share in common with May was that we stayed behind to work in London right after graduation. Listening to her older sister's advice, May joined accountancy so that she could "earn and learn at the same time". May started at what is now known as Price Waterhouse Coopers in 1979, paving the way to her qualification as a chartered accountant and now holds two fellowships at The Institute of Chartered Accountants in England and Wales and the Hong Kong Institute of Certified Public Accountants.
May's skillsets are unique. For a woman who brings a lot to the table, she remains humble. A master at client relationships, she was a CEO for over 25 years and was responsible for bringing over 100 companies to IPO. In addition to being a mother to 2 children, May is indeed a role model to many who have the honour of knowing her. In 2014, the American Chamber of Commerce in its Women of Influence prizes awarded May as the "Professional of the Year". When asked what is the secret to her success, May replies that "at the time, you would not realise it, but in hindsight, being Malaysian has given me an incredible ability to adapt." And this is the key to her success.
 May summarises her life defining moments as firstly, coming to Hong Kong in October 1984; secondly, becoming a mother; and thirdly becoming the first woman to sign Standard Chartered's bank note in 2015.  A role model for many, May's own role model was her mother. As war interrupted schooling, May's mother received only five years of education, but she "really understood the value of education . . . she was not a tiger mother." Her mother used to tell May, "I did not get the education I wanted, but you should always strive to get what you want." All her five siblings are well educated and have become successful in their own right. May was proud to share that her three sisters are all professionals. Describing her mother as intuitive, clever and strong, May explained that her mother saved up a lot of money, thereby allowing the family to purchase property in Johor Bahru which appreciated over time as neighbouring Singapore's economy boomed. May recalls her mother as an amazing chef. In replicating her mother's recipes, May re-lives the "fond memories" of her childhood.  
Changing gears to the softer side of life, we talked about her favourite makan. May loves her Johorean laksa and her cendol with gula melaka and ais kacang. When she is not working, May enjoys a good book and in her corporate days, she would always travel with a paperback to read for relaxation. But in her retirement, she has cleverly discovered the use of Netflix to complement her readings. She now makes time to watch movies, and gravitates towards those with an Asian cultural twist. May admits to being "too involved in movies", and tends to get emotional and soppy. It didn't surprise me to find out that the last film she watched was "The Farewell." A woman with a big heart, May adopted 'Simba', a mongrel that the SPCA rescued from a landfill, and he brings her family great joy.
Our time together passes by very quickly as May is most engaging. What strikes me most about May is her humility and deep sense of self-reflection. When presented the big opportunities to become a partner at Cazenove or CEO of Standard Chartered Bank in Hong Kong, she would first ask, "why me?" followed by "what can I bring to the organisation that is unique?" Ask her any question and her answers were always thoughtful, balanced and structured.
As we approach the end of our conversation, I asked her to share some positive message for the youth of today. She admits that the external environment is tough and changes are dynamic. Her advice to the youth is that, "don't think that just because you worked hard academically that society owes you a living. No one owes you anything. Studying and passing exams is really just the basic skillset." She encourages young people to think about what difference and what impact they can make. She went on to say that "so much of it needs to come from within. And to begin with, young people need to change their mindset. Life is really what you make of it."
Turning the table around, I asked her to share a message to people in leadership positions. Her hope is for "less selfishness in society. We see this in COVID-19. We don't live in a glass bubble, we need to help everyone get through this, otherwise it will impact you in more ways than you know it." Her advice to leaders is "not to make grandiose promises, but rather make a little change every day." Referring to the work she does at the listing committee, her recommendations for the judiciary, her impact on her children and so forth, she calls "these little things when put together become powerful." And on this note, she ends by saying a lot of people don't think they can make a difference. But if we all play our small part in discharging our responsibilities, then the world will become a better place.
As I signed the bill, I thanked May for being so authentic with her personal journeys and gracious with her time. And to all our lovely readers, please stay tuned for my next column.
Sehingga kita jumpa lagi over a cup of teh tarik!
Saniza Othman
May 2020