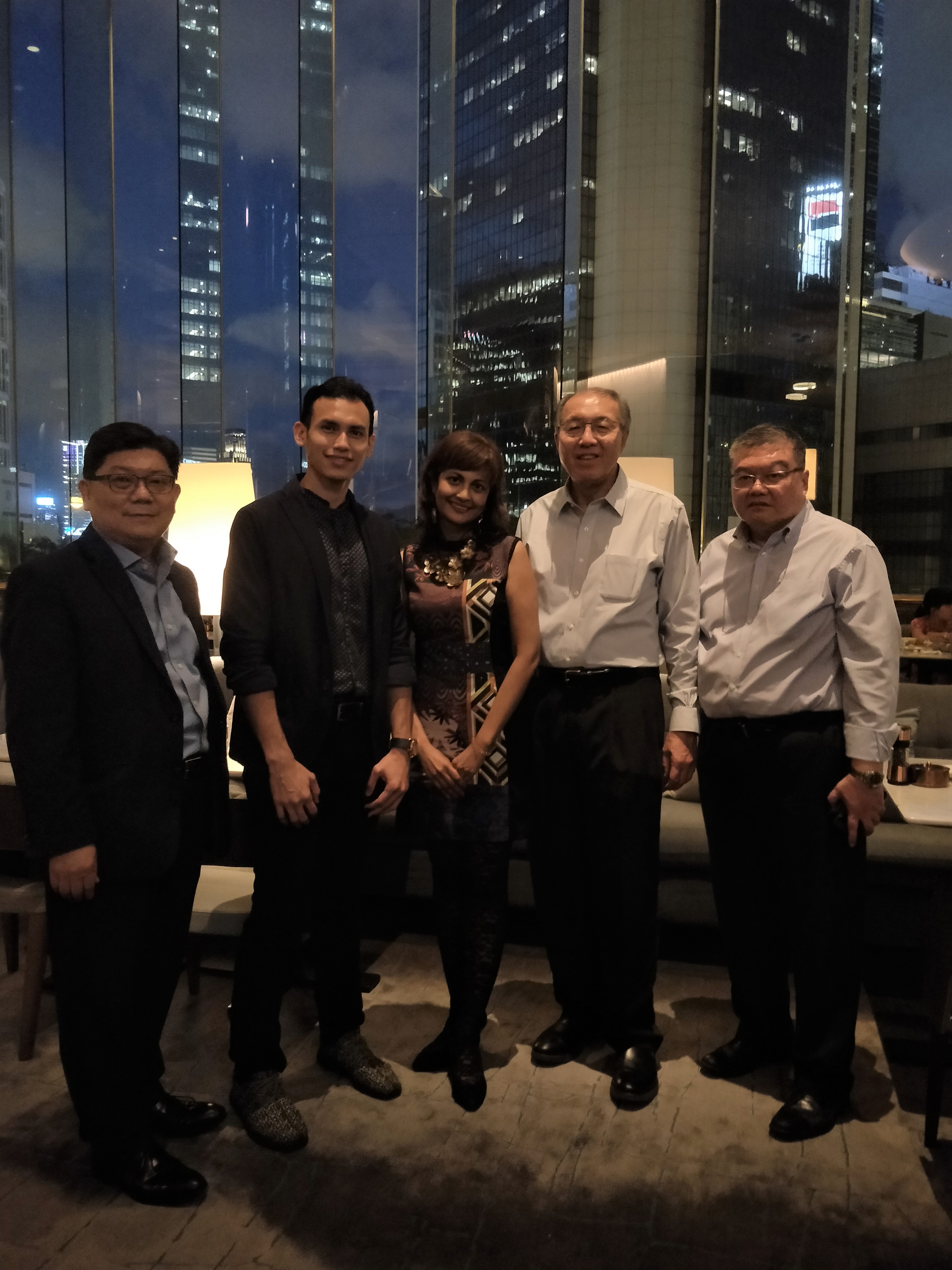 It was a beautiful summer's day and well before our appointment, I log into our Zoom meeting, which seems to be the new normal nowadays.  In eager anticipation of our call, Nazmi had dialed in early. Nazmi, aged 31, is all smiles and laughter having just successfully defended his PhD in front of five examiners who peppered him with non-stop questions for two hours.  I first met Nazmi at a Maycham breakfast with Syed Sadiqq bin Syed Abdul Rahman, former Minister of Youth and Sports.  Nazmi was one of the recipients of the Maycham Students Trust Fund, which provided him HK$40,000 each academic year for his living expenses. 
Over the past three years, Nazmi commuted between The Chinese University of Hong Kong and Prince of Wales Hospital where he worked on his PhD in Imaging and Interventional Radiology with a specialisation in backbone spinal fractures.  Nazmi was offered places in both Cambridge University and Hong Kong but he chose The Chinese University of Hong Kong because it offered him a full scholarship. He has published 15 articles, which can be found in several international journals including Osteoporosis International, Quantitative Imaging in Medicine and Surgery, and Journal of Thoracic Disease.
Hailing from Kangar, the capital of Perlis, Nazmi is proud to share that he is the first in his family to receive a PhD. Coming from a family of six, he is the eldest of four children. His family excels in the sciences, his sister an engineer and his mother a mathematics teacher in Sekolah Menengah Kebangsaan Kuala Perlis. Nazmi chose to pursue pure science at Sijil Pelajaran Malaysia (the Malaysian equivalent of O-levels) and as fate has it, he studied Medical Imaging as an undergraduate in Universiti Teknologi Mara and thereafter read a Masters in Molecular Imaging in Universiti Putra Malaysia.
What strikes me most in our conversation is that Nazmi has no qualms to venture out of his comfort zone.  He did not know anyone before arriving in Hong Kong and now he says, "he hates to say goodbye. All my friends in Maycham have become my extended family." Ever so persistent, he has knocked on many doors to find a job that can use his PhD. He has accepted a teaching position at the Gulf Medical University without ever having visited the United Arab Emirates.
Blessed with a good physique, Nazmi was born tall like our Chairman Dato' KC Gan. You may recognize Nazmi's face on Harvey Norman billboards in Malaysia. Winning first place at a modeling competition, he was a student by day and a model and actor by night (in other words, the weekends).  His billboard was shot just before he flew to Hong Kong.  His fans had asked him "Are you really going to leave your glamour world?" Nazmi replied, "Why not? I think education is more important. People will not look at you without education."
In his three years in Hong Kong, he has "fallen in love" with the fragrant harbour. He says he likes "HK's working environment, the people, the food. And I will be sad to leave Hong Kong."  And he shares his personal insights of his time spent in Hong Kong, "I am the only Malay who pursued his studies in Hong Kong. It was quite tough, quite difficult.  And what I learnt is no matter where we are, try to adopt and adapt with the people around you." And when asked what he thought of the Trust Fund, he was deeply grateful because "it helped me a lot for living expenses."
On behalf of Maycham, I wish Dr. Nazmi well in his next endeavours. And to all our lovely readers, please stay tuned for my next column. 
Sehingga kita jumpa lagi over a cup of teh tarik!
Saniza Othman
September 2020